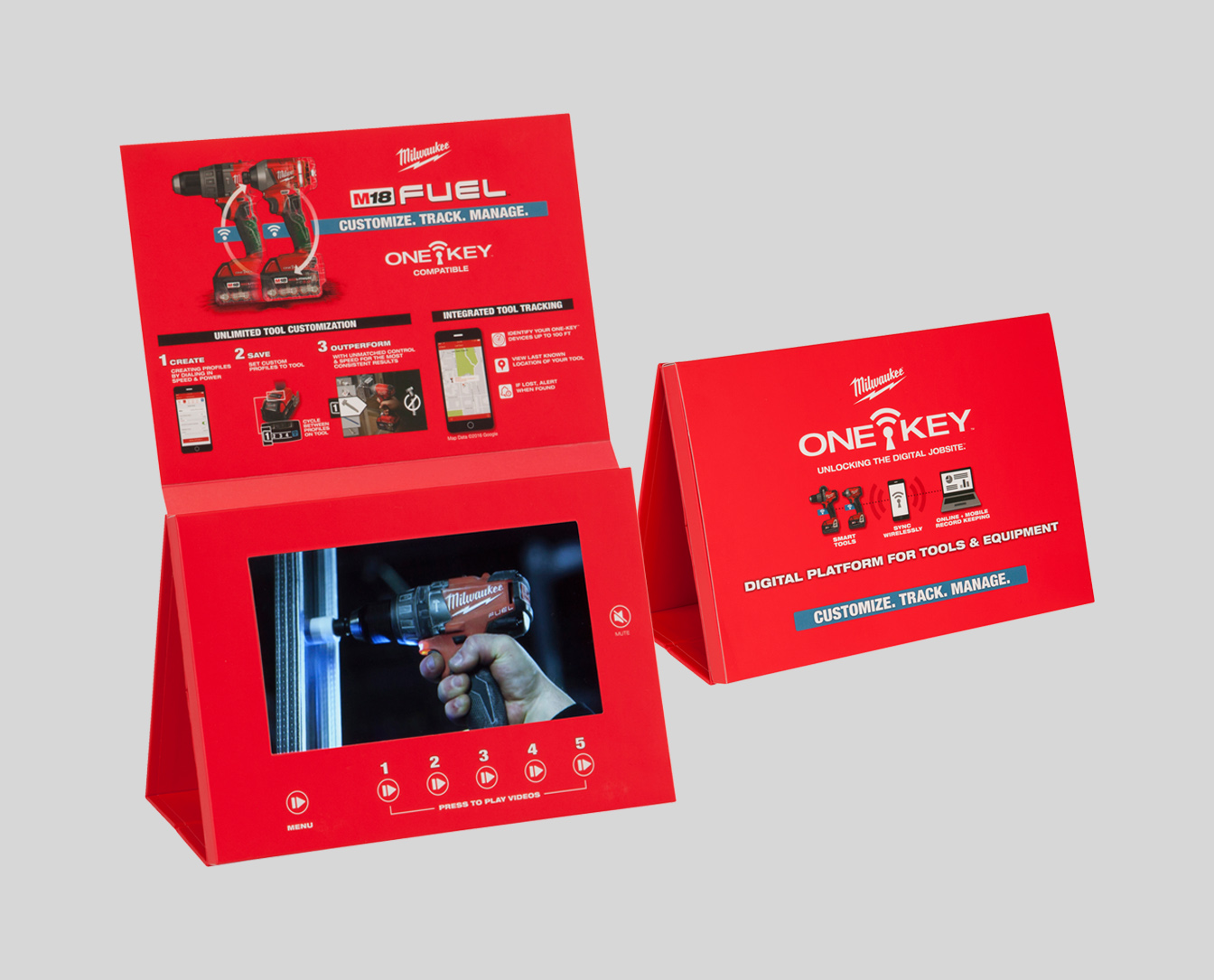 Industrial Tool MFG Video Brochure for Store display
Industrial / Consumer Products
Industrial Tool MFG Video Brochure for Store display.
Challenge:
To create a comprehensive, educational and most of all, unique video brochure for an industrial tool manufacturer.
Spire Solution:
A 7" video easel printed in full-color plus client's PMS-Red for a vibrant look that displays sales and training videos.
Includes a user-friendly updateable menu and content feature.
Upgraded 8-hour battery with automatic power-off feature to conserve battery life.
Independent UL listed wall chargers for added charging convenience.