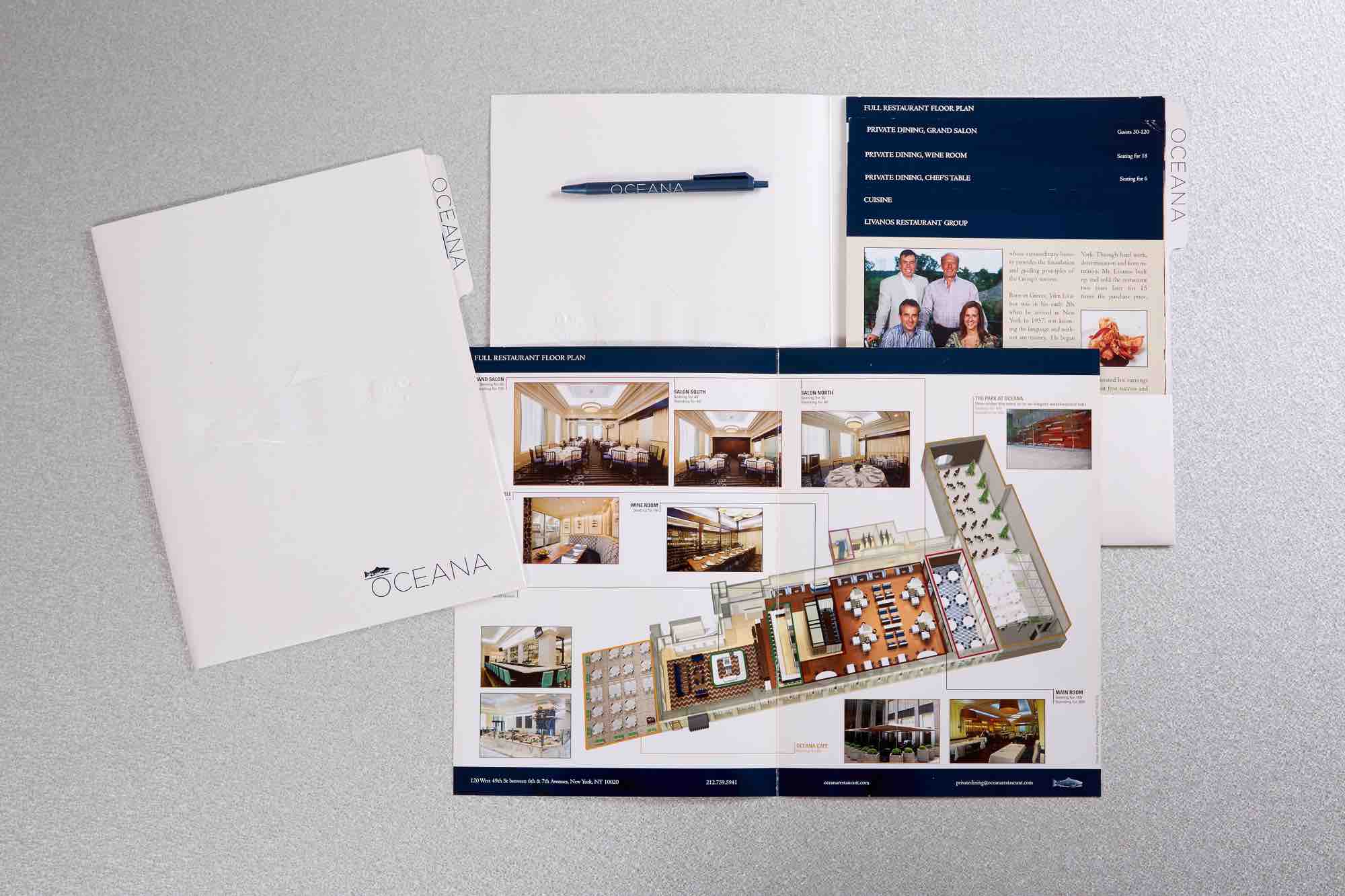 Restaurant Private Dining Pocket Folder with Stepped Tab Brochure & 3D Rendering
Restaurant Private Dining Pocket Folder with Stepped Tab Brochure & 3D Rendering
Project Challenge:
A high end restaurant/banquet hall needed an organized way to show their venue to clients and inform their clients of their unique facilities.
Spire Solution:
Spire created a beautiful banquet brochure housed in a pocket folder with a tab extension to make filing easy for banquet planners
Highest quality metallic paper stock with a 3D embossed logo
Spire managed every step of the project from creating the design, to providing photography.
Includes a unique 3D floor plan to visually represents the restaurant at a glance.